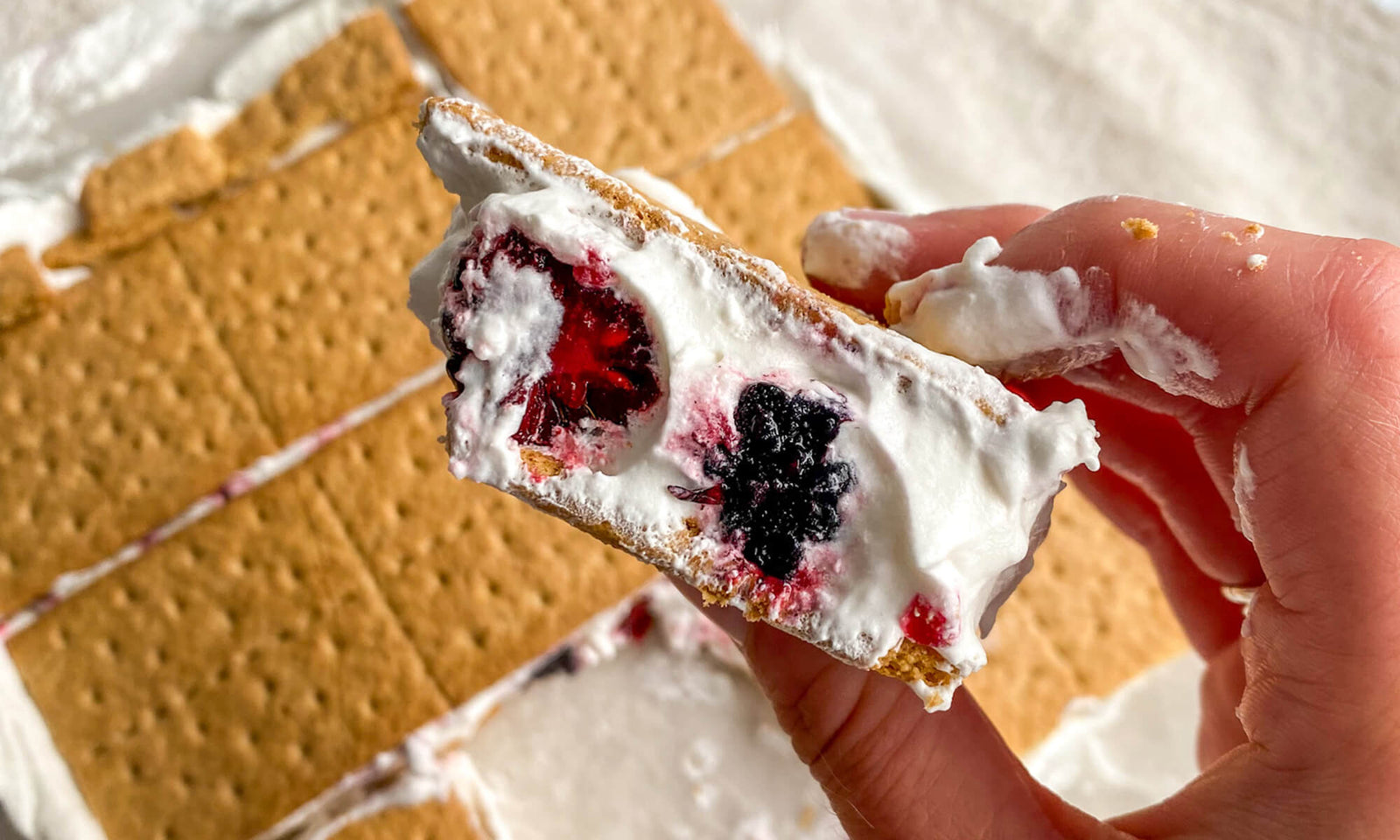 Hot August Days = the perfect time for ice cream!
Yes… this simple yet delicious Ice Cream Sandwich recipe we're about to share features CBDa AND ice cream.
Unlike CBD oil, CBDa oil is raw and minimally processed – offering supercharged positive effects on your overall wellness. Pure Fin CBDa oil is loved for focus, stress relief, sleep support, and easing discomfort and inflammation (aka, achieving a balanced body and mind). Sounds like the perfect thing to level up your health, right?
Imagine cooling off after a hot August day with a yummy ice cream sandwich that not only tastes delicious but helps you de-stress and unwind. PLUS, it's super easy to make… we've got the perfect recipe for you to make this week.
Mixed Berry Ice Cream Sandwiches (infused with Pure Fin Açaí CBDa oil!)
Make these CBDa infused Ice Cream Sandwiches in less than 20 minutes (baking with CBD oil is surprisingly easy!).
We've got a few weeks of summer left, so now is the time to whip up these delicious ice cream sandwiches.
The gold standard is to take our CBDa oil as drops under your tongue, but every once and awhile it's fun to switch it up and get your daily dose of CBDa in another way (like, say… with ice cream!?).


Each sandwich (using our 1000mg Açaí oil) has 7.3mg of CBDa. For a higher concentration of CBDa per sandwich, bump up to the 1500mg oil (or, you know, just enjoy a few : ))
This recipe for CBDa infused Mixed Berry Ice Cream Sandwiches were developed by Pure Fin Ambassador + NASM certified personal trainer and Macro Coach, Haley. She makes the yummiest healthy creations.
Click below for access to the recipe. Please tag us @purefinshop & @haleynicolefit on Instagram if you make them – we'd love to see pictures!
Don't forget to use code: HALEY10 for 10% off Pure Fin Açai CBDa oil!