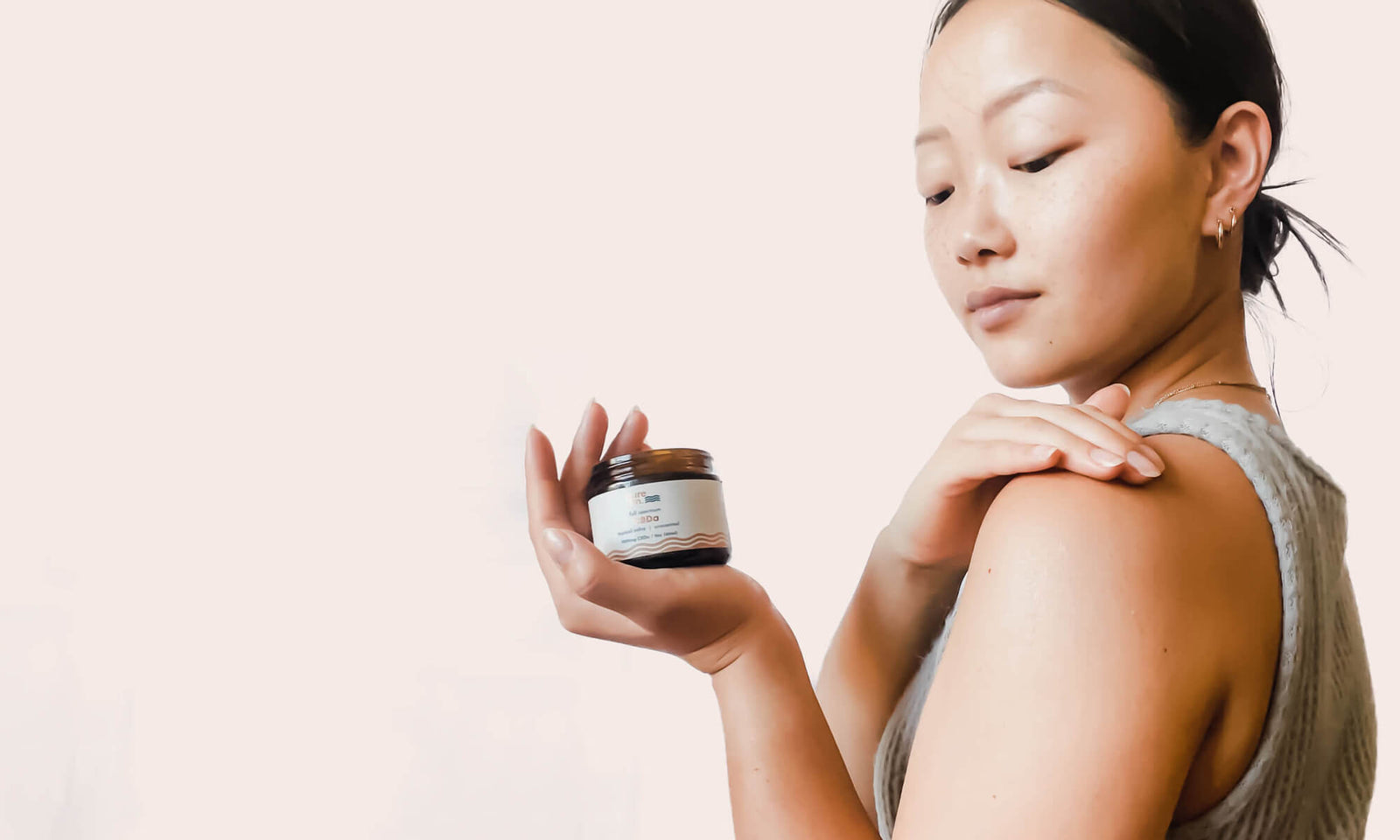 Are you looking for a natural way to support your skin health and find relief from discomfort?
Look no further than topical CBD creams. These creams offer a convenient and effective way of delivering the benefits of CBD directly to the affected areas of your body.
But which product is right for you? In this blog, we'll explore the advantages of topical CBD, the impact of CBD quality and quantity on how effective it is, and introduce you to our best-selling Pure Fin Topical CBDa Salve.
So, what are the benefits of Topical CBD?
Topical CBD creams have gained popularity for their potential therapeutic effects. When they are applied to the skin, CBD is absorbed and interacts with receptors in the body's endocannabinoid system, which plays a crucial role in maintaining balance and overall well-being. Some of the potential benefits of topical CBD include soothing skin irritations, reducing muscle soreness, alleviating joint discomfort, and promoting relaxation.
How does the quality and quantity of CBDint he product affect its efficacy?
The quality and amount of CBD in a topical cream significantly impact its efficacy. When choosing a CBD cream, it's essential to look for high-quality, full-spectrum formulations. Full-spectrum CBD contains a range of naturally occurring compounds which work together to enhance the potential benefits. Additionally, the quantity of CBD matters. Pure Fin understands the importance of potency, which is why our Topical CBDa Salve offers a generous 1000mg of full-spectrum CBDa per jar, ensuring optimal results.
Introducing Pure Fin Topical CBDa Salve:
The CBDa Difference:
At Pure Fin, we take pride in our top-quality products, and our Topical CBDa Salve is no exception. Our salve is designed to provide targeted relief and support your body's natural healing processes. With 1000mg of full-spectrum CBDa per jar, it is a potent and effective solution for soothing discomfort and promoting overall well-being.
The CBDa featured in our products is a raw, less processed form of CBD. Our CBDa is closer to the natural state of the hemp plant than CBD and emerging studies have shown potential for increased absorption and effectiveness versus standard CBD. The less you mess with nature, the better.
Organically Grown Hemp:
When it comes to the quality of our products, we start from the ground up. Our hemp is organically grown right here in the US, ensuring that it is free from harmful chemicals. By cultivating our hemp in a sustainable and environmentally friendly manner, we can deliver a premium product that you can trust.
Conclusion:
If you're seeking a natural and effective way to find targeted, topical relief and support your skin health, consider trying our Pure Fin Topical CBDa Salve. With its 1000mg of full-spectrum CBDa, this best-selling topical remedy provides targeted relief, allowing you to live and feel better. Our commitment to organic, high-quality hemp ensures that you are receiving a top-notch product that aligns with your wellness goals.
Remember, our products are not intended to diagnose, treat, cure, or prevent any disease. It's always a good idea to consult with your healthcare provider before incorporating any new product into your wellness routine.
Discover the power of our Pure Fin Topical CBDa Salve today and experience the soothing and restorative benefits firsthand. Your skin and body deserve the best!
*With this product some settling may occur. Stir contents of jar to your desired consistency. A little goes a long way!*