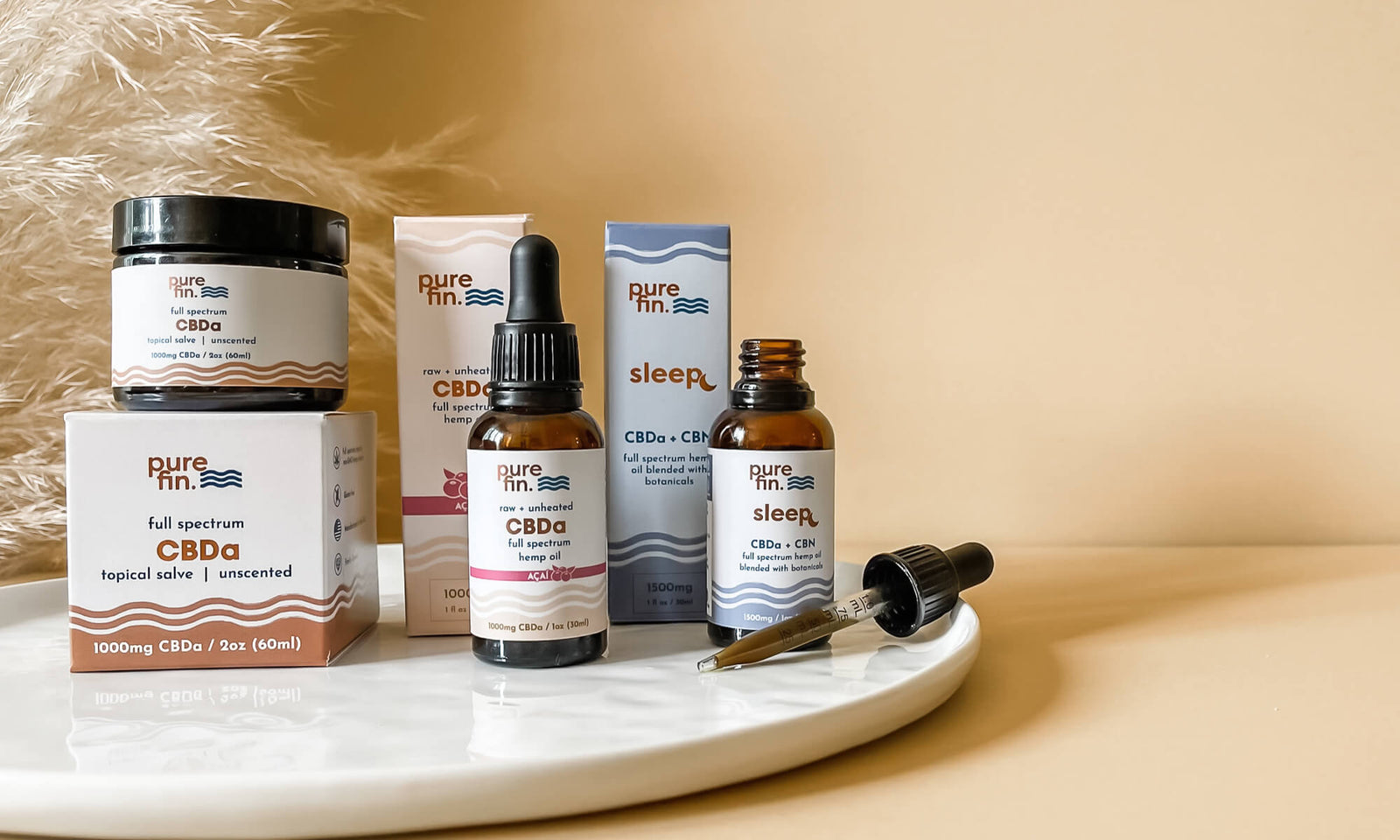 We get the question a lot… How much CBDa oil should I take?
There really is no "one size fits all" when it comes to CBDa oil dosing.
The amount of CBDa oil you should take depends on a range of factors including your body weight, unique body chemistry, condition(s) you are treating, and concentration of the CBDa oil you are using.
Because CBDa oil dosing is highly dependent on each individual and their body's needs, it works out that some need less, while others need more to achieve their desired effects.
If you are new to using CBDa, you may consider starting at a lower dose (such as 10 - 15 mg once per day) and gradually increasing as needed until you feel that it is effectively treating the symptoms which you are looking to alleviate (for reference, our max strength CBDa oil contains 50mg of CBDa per serving).
Most importantly - be patient!
The amount of CBDa oil that might help one person might not help another, so self-assessment is key here. Don't get discouraged if you're not finding relief just yet; this just means you haven't found your ideal dosage.
Paying close attention to how your body and mind react to a particular dosage will allow you to determine which dosage is best suited to you and your needs.
Some of our customers find that while "trying out" a particular dosage, writing down a brief note to themselves each day on how the CBDa oil is working for them is extremely helpful.
By taking notes on how you're doing with a particular dosage, you can more easily 'hone in' on whether or not you feel the need to increase potency (mg) and frequency (how many times per day you take it).
What dosage of CBDa oils does Pure Fin offer?
Pure Fin CBDa oil come in three bottle strengths: 500mg, 1000mg, and 1500mg.
To break this down further, let's look at the CBDa per serving in each of these three options:
Pure Fin CBDa 500mg bottle contains 17mg/serving (1ml)
*most loved by those who are new to using hemp or those looking for more minimal support.
Pure Fin CBDa 1000mg bottle contains 33mg/serving (1ml)
*most loved by those both experienced and new to using hemp and those looking for moderate support.
Pure Fin CBDa 1500mg bottle contains 50mg/serving (1ml)
*most loved by those experienced in using hemp as well as those looking for maximum support.
Even though there isn't a one-size-fits-all dosage, the above remarks are a general guideline on what our customers have reported to work for well for them!
Should I take CBDa oil every day?
Good health starts with good daily habits.
While you will likely see immediate effects when using CBDa oil, it's important to stay consistent in your use of it.
Why is this?
Taking your daily dose of CBDa can help maintain sustained levels in your system (CBDa can build up in the body over time) as well as offer continuous support of your body's endocannabinoid system (i.e. an internal, biological system that promotes homeostasis and balance in your body). There are many benefits of a highly functioning endocannabinoid system which are not fully experienced right away. Being consistent is key!
To sum it up…
Every person's body is different, which means there is not a one-size-fits-all approach to CBDa oil dosing. Take note on how your mind and body are doing with a particular dose so that finding your "sweet spot" dose is as simple as possible.
Practicing a bit of patience up front in identifying which dosage works best for you will pay dividends in the long run!
For best results, taking CBDa oil every day allows for maximum benefit. Relief is just around the corner!
Happy healing,
Ciara & Tracy (co-founders of Pure Fin)