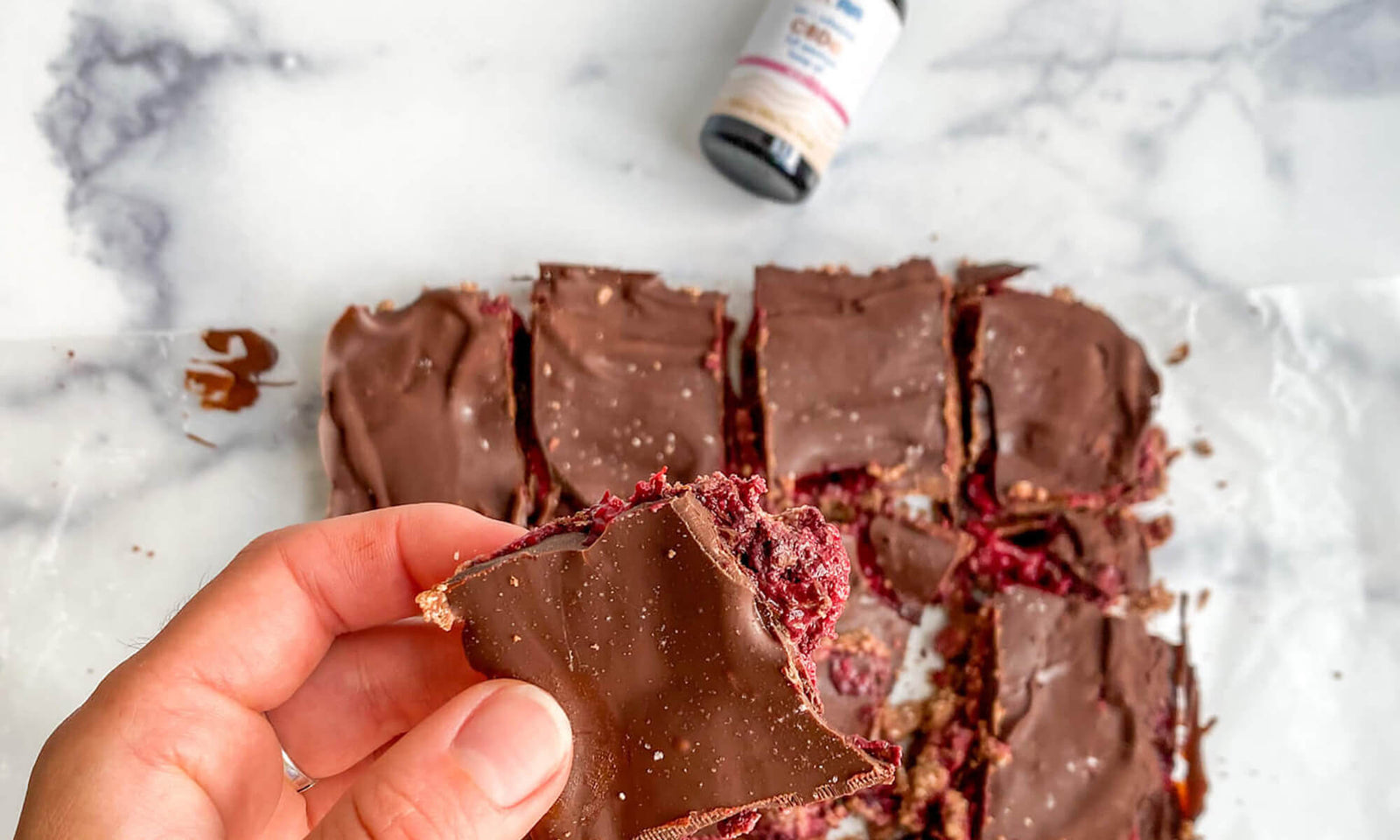 Dessert + CBDa = a match made in heaven.
CBDa oil is touted for its ability to help you de-stress, focus, reduce inflammation, and achieve restful sleep.

Unlike CBD, CBDa is raw and minimally processed – offering supercharged positive effects on your overall wellness.
Now to the good stuff… !!
Imagine unwinding at the end of the day with a yummy treat that not only gives you those cozy feels, but actually benefits your mind and body? We've got just the recipe for you to try!
Chocolate Açaí Bars (infused with Pure Fin Açaí CBDa oil!)
 These bars are super easy to make and SERIOUSLY delicious.
Crumbly crust. Decadent chocolate. Sweet açaí layers. Flaky sea salt. 100% YUM! This gluten-free dessert is the perfect treat for summer.
While the gold standard is to take Pure Fin oil as liquid drops under your tongue, every once and awhile it's fun to switch it up and get your daily dose of CBDa in another way! Cooking with CBD oil and creating fun and yummy CBD treats can be the perfect way to spice up your daily wellness routine.


Each bar (if using our 1000mg Açaí oil) has 5.5mg of CBDa… so feel free to enjoy a few ;) If you'd like a higher concentration on CBDa per bar, feel free to bump up to our 1500mg Açaí oil in the recipe!
These CBDa infused Chocolate Açaí Bars were developed by Pure Fin Ambassador + NASM certified personal trainer and Macro Coach, Haley.
 

Trust us, she's the QUEEN of healthy + amazing dessert! Click below for access to the recipe. Please tag us @purefinshop & @haleynicolefit on Instagram if you make them – we'd love to see it!
Don't forget to use code: HALEY10 for 10% off Pure Fin Açai CBDa oil!