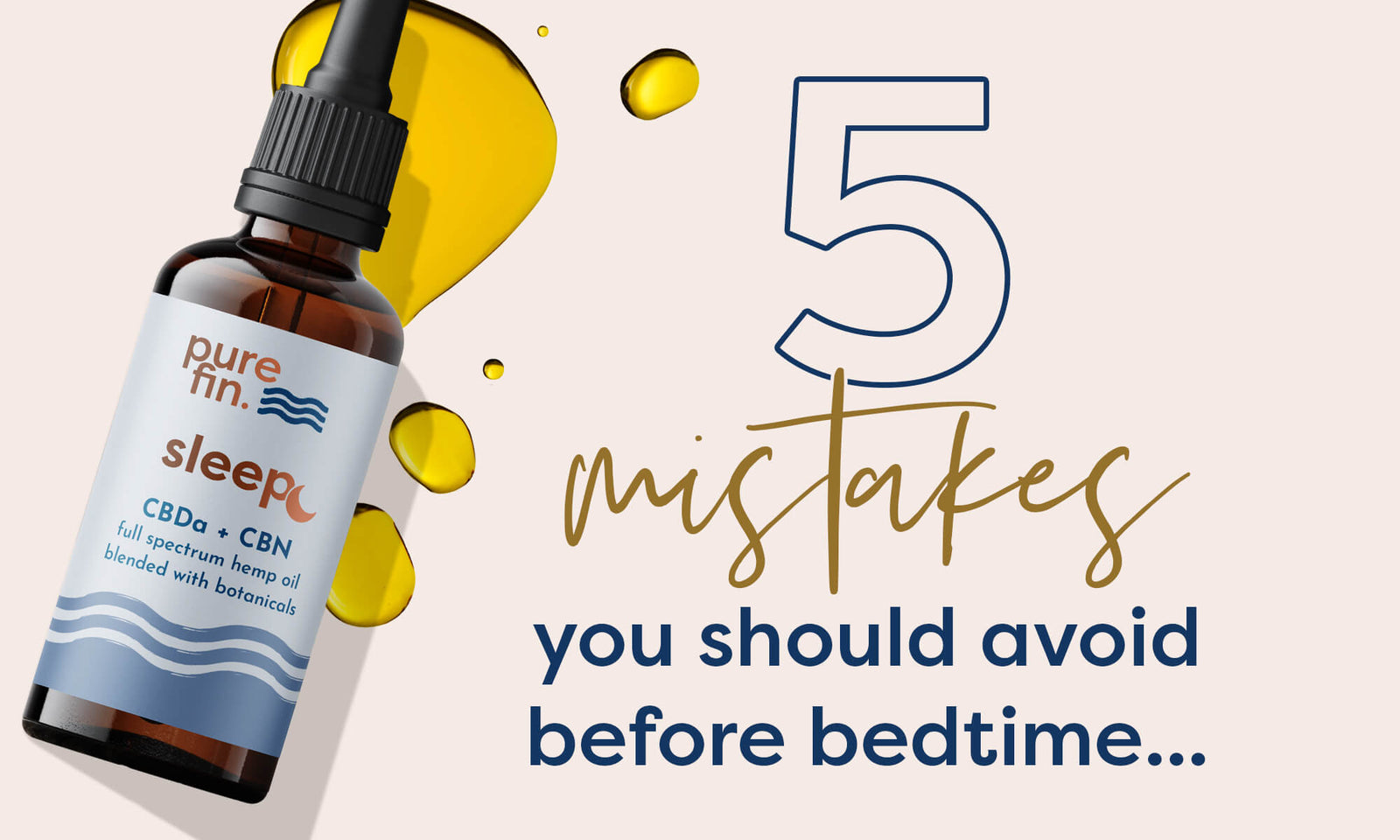 The things we do throughout the day up until right before bedtime can have a potentially negative affect on our overall sleep quality. But don't fear, there are many ways you can help support your body naturally to ensure you drift off soundly and effortlessly.
We've rounded up our top 5 Mistakes to avoid before bedtime:
1. Waking up at different times every day.
Yes, it's true, good sleep routine starts in the morning. For good sleep, it's important to support your body's circadian rhythm by maintaining consistent wake and sleep times.
What to do:
Supporting your body with consistent wake/sleep times helps keep your circadian rhythm in sync.
2. Avoiding morning light.
By not exposing yourself to morning light first thing in the morning, you are missing the opportunity to further support your circadian rhythm (which as we just discussed, is linked to your sleep quality).
What to do:
Consider opening those curtains upon waking to signal to your body that it's time to wake up.
3. Not managing daytime stress.
The stressors and events you go through during the day can affect your ability to fall asleep. While some stressors are simply out of our control, it's important to manage our current stress load to the best of our ability during the day to achieve a healthier nights' sleep.
What to do:
Consider supporting your body throughout the day with stress-busting activities such as exercise, meditation, breathwork, and supplements, like CBDa oil.
4. Eating sleep disrupting foods before bed.
Eating certain foods before bedtime can potentially affect how you sleep. Fatty or fried foods, spicy, or acidic foods can be big culprits.
What to do:
Consider eating an earlier dinner and focus on foods that are easily digestible.
5. Too much light before bedtime.
Exposing yourself to too much light at bedtime can suppress your body's melatonin production (aka the hormone essential for good sleep). In a world of technology, this is especially true of blue light exposure before drifting off to sleep.
What to do:
Avoid light exposure from tech devices like your phone, computer, and tv at least 1 hour before bedtime. Evaluate your bedroom environment to see if you could potentially benefit from blackout curtains, a noise machine, or a fan to keep the temperature cooler.
While good daily habits are important for quality sleep, sometimes they're just not enough. Think of Pure Fin Sleep Oil as the "cherry on top" to your daily sleep routine. Taking this blend of CBDa + CBN + Organic botanicals at least 1 hour before bedtime can help your body wind down and achieve more optimal sleep, naturally.
Sleep is an essential part of your daily wellness. Look after your daily habits, routines, and supplements to ensure you're setting yourself up for sleep success.
Sources:
mbghealth - 9 Reasons People Struggle To Sleep + What To Do, According To Experts
mbghealth - 5 Things Sleep Doctors Really Want You To Stop Doing In The Morning